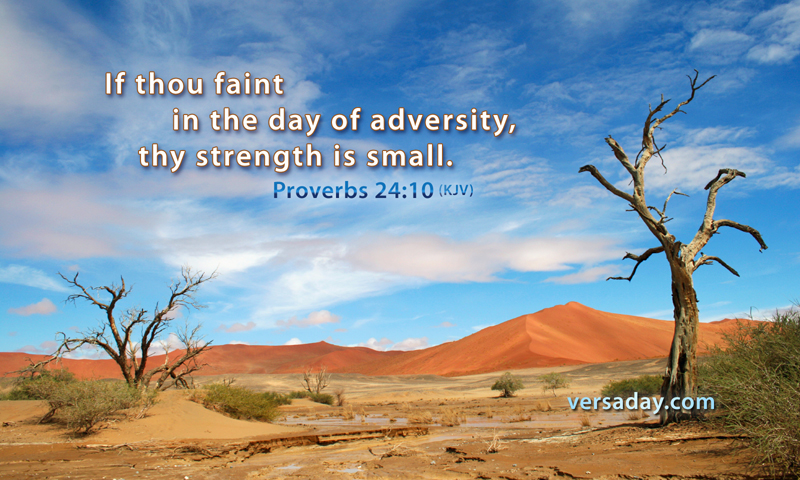 Proverbs 24:10 If thou faint in the day of adversity, thy strength is small.
Where do you draw your strength from when hard times fall on you, dear lady?  Do you draw strength from your husband?  Do you draw strength from your friends?  Although they are good options, they should not be the first source you go to.
Psalms 84:5 Blessed is the man whose strength is in thee; in whose heart are the ways of them.
The Lord God should be our main source for strength.  He should be the first one we turn to when times get rough.  Can you imagine what kind of testimony that would be to your husband (especially if he is unsaved) and your friends?  They would see that you are not easily shaken by circumstances.  They would see that you are not sucked into the "drama de jour" but you turn to your God and allow Him to do a work in your heart.  What work? The work of peach which no one can understand but the Christian who walks closely with Him!
Philippians 4:7 And the peace of God, which passeth all understanding, shall keep your hearts and minds through Christ Jesus.
If the Lord is not the first one you turn to, there is a great need in your spiritual walk for growth in this area. Practice makes perfect! 🙂